The Pond and Trails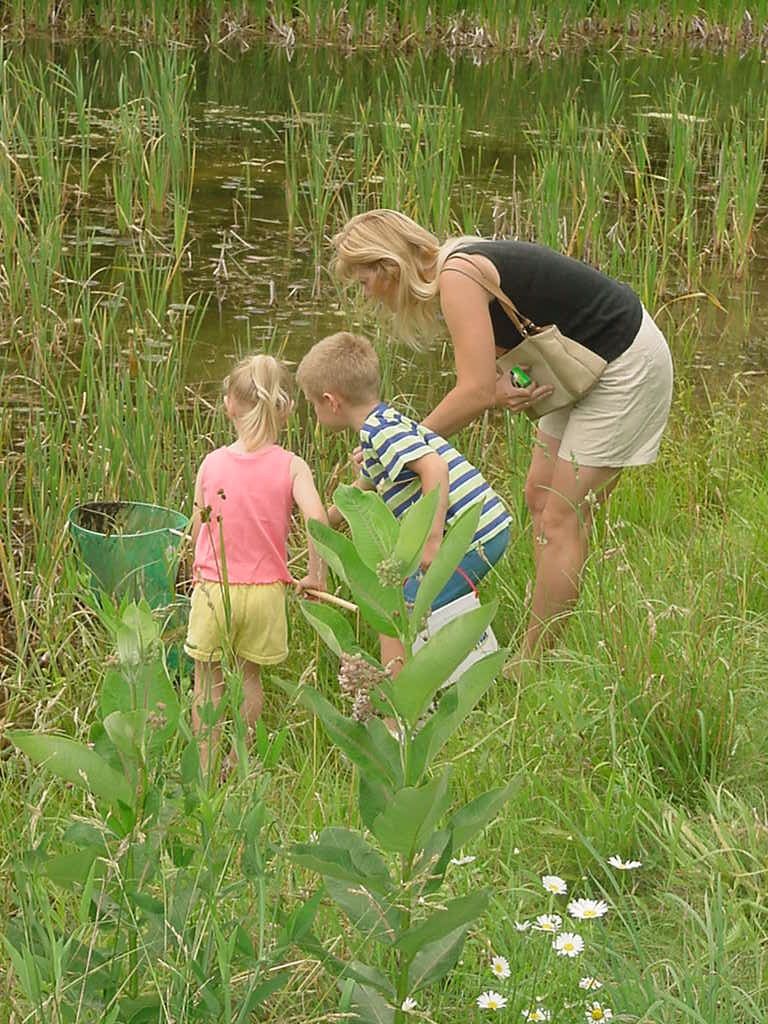 THE POND is a half-acre of shallow water where frogs and turtles can be observed
if one is patient enough. Watch for the bare gray patches on the pathway around the pond
though. That gray is pure clay and has been known to "eat" some shoes now and then! Please
remember to respect the plants along the edge of the shoreline and if you look closely, you
might find a red- wing blackbird nest or a dragonfly molt.