Treehouse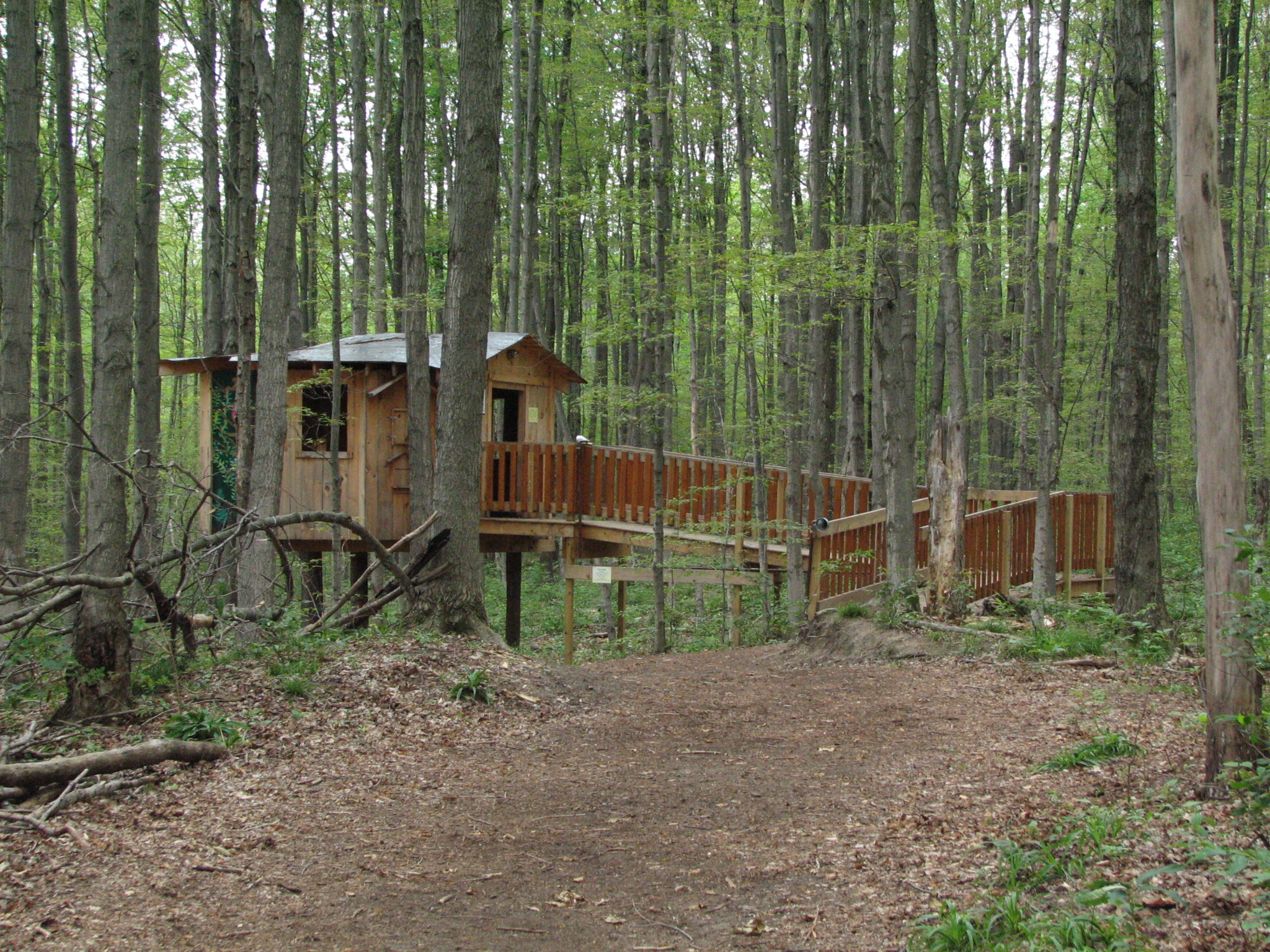 Be a kid again and explore the Center's TREE HOUSE. Located in the
woods behind the Schoolhouse, the Tree House is an arboreal space that incorporates the
science of sound, light, motion, simple machines and nature, as well as the art of glass, clay,
metal, wood, fiber and stone. Built on a platform around three trees about 8 feet above the
ground, the space is handicapped accessible by ramp and shaped like a maple leaf. Local art
classes embellished the panels both inside and out, so escape to the trees and experience
kaleidoscopes, periscopes, wind chimes, special windows and lots more.