Evolving Technology (E.T.) Building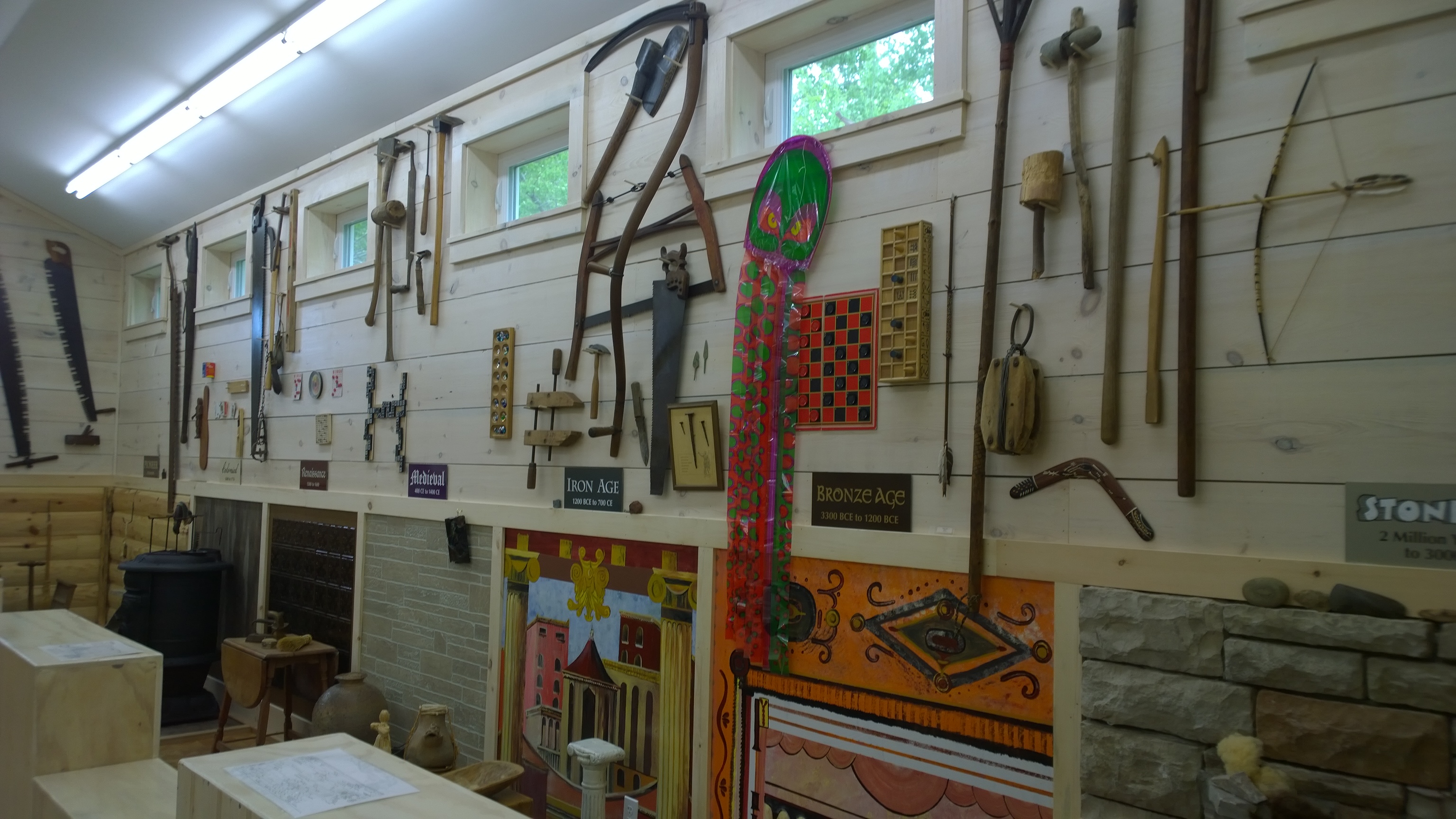 The new ET Building at Raven Hill Discovery Center
is full of character. Laid out like a capital letter "H" for history, the building already has its own
charm. High windows allow for natural light, but provide uninterrupted exhibit space.
Whitewashed wooden planking lines all the walls, so that each piece of technology can be
accurately placed along its particular timeline. Abundant lighting floods every corner and the
STEAM (STEM plus Art) classroom eagerly awaits counters & displays to excite its first group of
young inventors. Opened in May 2015, the floor panels are filled with period coverings—stone,
wood or tile & the walls also take on the character of the times. Artifacts or replicas fill each
time period from Prehistoric to our own Information Age. The walls are filled with examples of
evolving technology from daily life, toys & games, tools and communications. Exploration
stations allow visitors a variety of "hands-on" experiences.